Life Quality Assessment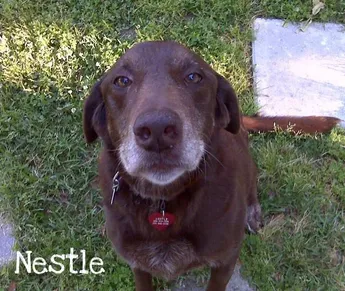 How Do You Know If It is Time? This is one of the most common questions we get asked. There are several criteria used in evaluating life quality and you should consider them carefully. We have passed the following information along to several of our clients and they have found it helpful during this very difficult time.
Is your pet eating? Basically, quality life involves eating or at least interest in food. An animal that is hungry has vitality that must be considered, though this is not the only consideration.
Is your pet comfortable? The pet should be free of debilitating pains, cramps, aches or even the psychological pain that comes from the development of incontinence in an animal who has been housebroken for an entire life.
Does the pet still enjoy favorite activities? The elderly pet does not necessarily need to continue chasing balls or jumping after discs but he should enjoy sleeping comfortably, favorite resting spots, the company of family, etc. You know your pet better than any one and only you can truly answer these questions.
Dr. Alice Villalobos, a veterinarian who started a quality of life program for terminal pets, has published a scoring system for life quality called The HHHHHMM scale. The letters stand for: Hurt, Hunger, Hydration, Hygiene, Happiness, Mobility, and More Good Days than Bad.
Quality of Life Scale: The HHHHHMM Scale

Pet caregivers can use this Quality of Life Scale to determine
the success of pawspice care. Score patients using a scale of 1 to 10.

Score

Criterion

1-10

HURT - Adequate pain control, including breathing ability, is first and foremost on the scale. Is the pet's pain successfully managed? Is oxygen necessary?

1-10

HUNGER - Is the pet eating enough? Does hand feeding help? Does the patient require a feeding tube?

1-10

HYDRATION - Is the patient dehydrated? For patients not drinking enough, use subcutaneous fluids once or twice daily to supplement fluid intake.

1-10

HYGIENE - The patient should be brushed and cleaned, particularly after elimination. Avoid pressure sores and keep all wounds clean.

1-10

HAPPINESS - Does the pet express joy and interest? Is the pet responsive to things around him or her (family, toys, etc.)? Is the pet depressed, lonely, anxious, bored or afraid? Can the pet's bed be close to the family activities and not be isolated?

1-10

MOBILITY - Can the patient get up without assistance? Does the pet need human or mechanical help (e.g., a cart)? Does the pet feel like going for a walk? Is the pet having seizures or stumbling? (Some caregivers feel euthanasia is preferable to amputation, yet an animal who has limited mobility but is still alert and responsive can have a good quality of life as long as caregivers are committed to helping the pet.)

1-10

MORE GOOD DAYS THAN BAD - When bad days outnumber good days, quality of life might be compromised. When a healthy human-animal bond is no longer possible, the caregiver must be made aware the end is near. The decision needs to be made if the pet is suffering. If death comes peacefully and painlessly, that is okay.

*TOTAL

*A total over 35 points represents acceptable life quality
Euthanasia Services
Saying goodbye to your pet is one of the most difficult decisions you may ever make in your life. Azalea Lakes Veterinary Clinic is committed to making the process as easy as it can be. We are compassionate, empathetic, and non-judgmental. As veterinarians, we understand the progression of diseases and the suffering that is usually inevitable. We will assist you in making the decision that is best for your pet and ultimately for your family. Euthanasia services include consultation, sedation and humane euthanasia. If you do not have a place for burial, you can have your pet cremated privately and receive the ashes or communally with no ash return.
What to Expect: Outlined below are a few general things to expect with euthanasia. If you have any questions, special desires, or need any help in your decision-making, please do not hesitate to ask. If you would like a more detailed description of what the process is like, please email or call us.
The Appointment: Think about any arrangements you would like to make beforehand, such as family or friends that would like to be present, any special family or religious tributes/ceremonies you would like to have arranged. Allow other family members and pets in the house to say goodbye before the day of the appointment.
The procedure will be explained to you once the veterinarian arrives, according to your interest level and comfort. Feel free to ask questions if needed. Everything will be done at the pace you and your pet dictate. The actual procedure is quite peaceful. A sedation injection may be given to relax your pet. You can remain present through out the entire procedure, leave once your pet is sedated or not be present for any part of the procedure. It all depends on your comfort level. You dictate how we do this. Once you and your pet are ready, the final drug is given, usually in a vein. It works very rapidly, only seconds in most cases. The veterinarian will then confirm that your pet has passed on. After, you may continue to spend as much time as you need with your pet. A paw print can be made as a memorial keepsake upon your request.